Hi beauties,
Happy Friday! Let me tell you guys, this week is super busy for us! I am working on a couple projects including Vasilije's 4th Birthday, Anastasija's 4 month update, a Mother's Day photo shoot. Can you believe Mother's Day is like a week away? I know! I cannot believe it, but there is still time to get some thoughtful gifts for Mama and I am sharing them below.

I had the pleasure of receiving a bouquet of freshly cut flowers at my doorstep from Bouqs Co., for blogiversary not too long ago and I was in love with their flowers. I want them for Mother's Day again! I love that their flowers are cut to order and there is minimal to none waste of flowers.
& this Lily Jade bag is a must have for mamas to be! You can shop yours here. They have a site wide sale!

Grafomap is a website that lets you design map posters of any place in the world. You can make one of your mom's hometown, her favorite travel destination, or the place where she got engaged or married — you're only limited by your imagination. This is actually what I really want. I want a map poster of our home town and a map of the town we met in – Chicago.
A Beauty Gift Set, from $29 and up available at L'Occitane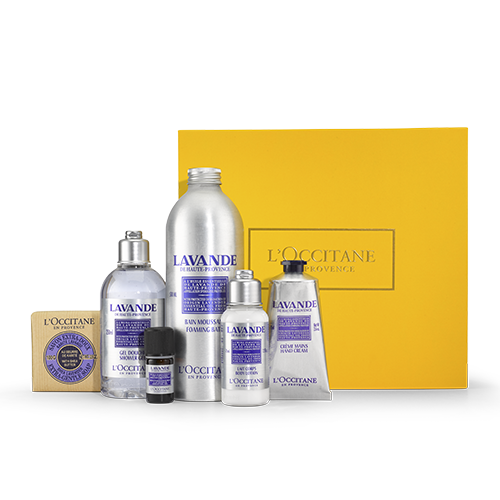 This one is definitely one of my favorite gift sets and it makes for a perfect gift for mom to create a pure moment of spa-like experience right at the comfort of home.  The Lavender bubble bath is the best way to relax.
Known Supply Personalized Women's Fitted Crew, $38, available at Known Supply

You can personalize this comfortable cotton tee with "mom" or "mama" — or any other name up to nine characters — in cute, loopy cursive. Over 90% of women they employ are mothers and every tee is hand signed by the lady that made it. Now, how cool is that?
HP Sprocket Photo Printer, available on Amazon 
I love capturing life's moments and I know that many other mom's do as well. No wonder we are called mamarazzi, but how many of you are guilty of almost never printing photos? I know I am, which is why having a portable printer would be great! You can print the photo right then in the moment and add to the album.
The Apolis Market Bag, available here & you can customize it 
This bag is durable and holds at least 135lbs! I love mine so much, it even holds all the baby essentials if we are just running to the market on a Saturday morning! Mine says, "budite dobri bez razloga" in Serbian, which in translation means "be kind always" I guess a literal translation would be: be kind, whether you have a reason to be or not always be kind. 
AND, here is something money cannot buy…..
How about an uninterrupted night of sleep, a morning of leisurely drinking a hot cup of coffee without a toddler or a baby in your face, or maybe not waking up to a pile or two of laundry on your bedroom floor and but yet a clean house with fresh flowers on the table, and well behaved kids. Maybe that's too much to ask. Yeah, I thought so too. Anyways, hope everyone has a wonderful day and even a better Mother's Day.
Drop down your Mother's Day wishes mamas! I'd love to know!
xoxo,
Vesna